Rosneft considers buying BP's stake in TNK-BP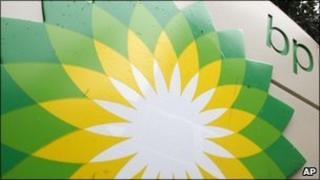 Russian state oil company Rosneft has followed Russian consortium AAR saying it is considering buying BP's stake in Anglo-Russian oil firm TNK-BP.
TNK-BP is jointly owned by AAR - Alfa Access Renova - and BP.
Relations between the two became strained after BP sought to form a separate partnership with Rosneft.
AAR has preferred bidder status giving it almost 90 days during which BP can talk to - but not sign a deal with - other parties interested in its stake.
BP said it was putting up its half of the TNK-BP business on 1 June.
On 18 July, AAR said it was interested in increasing its share of the business by another 25%, kickstarting the 90-day talks period.
AAR, which is owned by four Soviet-born billionaires led by tycoon Mikhail Fridman, has said it would be willing to pay $10bn for the share, which would give it 75% of the business.
Lucrative venture
Rosneft said in a statement that it had informed BP of its interest in a "potential acquisition" and added that the two firms would begin talks on the issue.
"Rosneft believes that an acquisition of BP's interest in TNK-BP would be in the best interest of both Rosneft's and BP's shareholders and would lead to further development of TNK-BP," it said.
It added that there could be no assurance that Rosneft and BP would enter into any transaction involving TNK-BP and said: "A further announcement will be made when and if appropriate".
TNK-BP is important to BP financially as it accounts for almost a third of the London-based oil firm's total crude production and about 10% of its net income.
TNK-BP was formed in 2003 when BP merged its Russian oil and gas assets with those of AAR.
The joint venture also has operations in Ukraine, Brazil, Venezuela and Vietnam.