Libor scandal: Treasury sets terms of Wheatley Review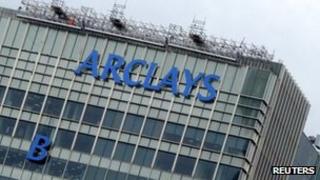 The government has given the review into how the Libor rate-setting system works two weeks to publish its initial proposals.
The Treasury said the timetable for the Wheatley Review was "challenging".
It will look at the how the Libor rate, which is the benchmark interest rate for millions of financial transactions, is calculated and regulated.
A group of banks submit their estimates of their borrowing costs to a committee that calculates the rate daily.
There will be a four-week consultation period after the initial proposals are published. The review will aim to finalise its conclusions by the end of September.
The quick timetable will allow the government to add legislation through the Financial Services Bill, which is currently being discussed in the House of Lords.
Barclays was found to have tried to manipulate Libor rates, by putting in inaccurate submissions, resulting in a record fine from US and UK regulators.
The system is currently overseen by the British Bankers' Association, but is not formally regulated by the Financial Services Authority or Bank of England.
The Wheatley Review will come up with proposals in a number of areas including:
whether actual trade data should be used to set Libor, rather than banks' own estimates
regulation of Libor
sanctions to tackle Libor abuse.
It will be led by Martin Wheatley, the managing director of the Financial Services Authority.
He said the misconduct was "extremely serious" and showed that "urgent reform of the Libor compilation process is required".
'Spotlight'
The regulators' investigations into Barclays revealed that its traders had worked with staff at other banks.
It is therefore widely expected that other banks will face fines for manipulating Libor.
One of those could be the Royal Bank of Scotland, whose chief executive Stephen Hester has told the Guardian newspaper that he expects his bank to face penalties.
"We'll have our day in that particular spotlight as well," he said.
There could also be criminal sanctions against some individuals.
The Serious Fraud Office, the UK body which investigates and prosecutes complex financial fraud cases, issued a statement suggesting it was moving towards criminal prosecutions.
"Director of the Serious Fraud Office, David Green QC, is satisfied that existing criminal offences are capable of covering conduct in relation to the alleged manipulation of Libor," the SFO said in a statement.