HMV finance director David Wolffe to step down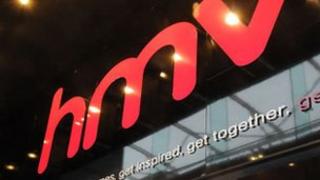 Troubled music, films and games retailer HMV has announced the departure of group finance director David Wolffe.
The move comes just days after the group's chief executive, Simon Fox, announced his intention to leave the company next month.
HMV said Mr Wolffe would stay in his post until a successor was found.
The firm has struggled in recent years with increased competition, particularly from music downloads.
It has closed stores and sold its Waterstones book chain.
But in May, HMV said it intended to return to profitability next year thanks to the changes it had made.