Disney profits lifted by Avengers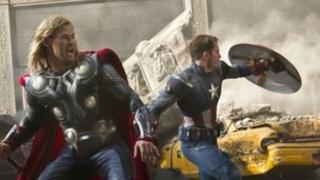 The Walt Disney Company has reported higher profits, driven by the success of films such as The Avengers.
Net income for the three months to June rose 24% to $1.83bn (£1.17bn) from the previous year.
"We had a phenomenal third quarter, delivering the largest quarterly earnings in the history of our company," said Robert Iger, Disney's chief executive.
Revenue at its parks and resorts increased 9% to $3.4bn.
At its film studio, operating income increased more than six-fold to $313m.
"Higher worldwide theatrical results reflected the performance of the current quarter releases including Marvel's The Avengers and Brave compared to Pirates of the Caribbean: On Stranger Tides and Cars 2 in the prior-year quarter," the media giant said.
In May, superhero movie The Avengers smashed the record for the biggest US opening weekend, taking $200m.
Operating income at Cable Networks increased due to growth at the Disney and ABC Family channels in the US, offsetting a drop at sports channel ESPN.
Its theme park in Paris, Euro Disney, is also celebrating its 20-year anniversary.