Rio Tinto half-year profits hit by weak prices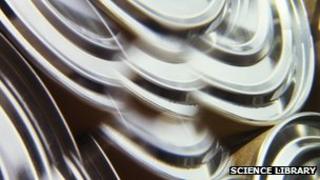 The world's second-biggest mining group, Rio Tinto, has blamed weaker commodity prices for a 22% drop in profits for the first half of the year.
The Anglo-Australian group posted $5.9bn (£3.8bn) in net profits, compared with $7.6bn a year earlier.
Despite the drop, Rio said it was sticking to its $16bn capital spending plan for this year.
It was upbeat about its prospects due to cost-cutting efforts and the strength of the Chinese economy.
"We have been signalling for some time that markets would remain volatile and we have seen challenging conditions in the first half," said chief executive Tom Albanese.
Rio said that while most commodity prices had fallen, gold had surged by 14% during the six months, while the price of thermal coal had also increased.
Mr Albanese added that despite weak demand in Europe and a fragile US recovery, the group's order books were "full", led by continuing Chinese orders, which were set to increase.
"We expect signs of improvements in Chinese economic activity by the end of the year, with growth picking up," he said.
The group expects China's GDP to be around 8% this year - a more optimistic outlook than the government's own growth target of 7.5%.
Rio Tinto shares similar challenges with rivals Xstrata and Anglo-American whose earnings were also hit by falling commodity prices.