Aviva profits fall as it cuts the value of its US unit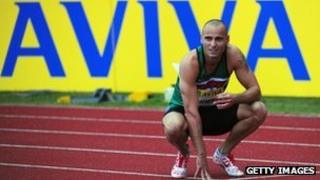 Insurance group Aviva has seen its half-year profits fall 10% after it had to write down the value of its US businesses.
Aviva made a pre-tax operating profit of £935m in the first six months of 2012, down from £1.04bn a year earlier.
The company, which announced last month that it would cut 16 under-performing businesses, said it reduced the value of its US operations by £876m.
Chairman John McFarlane said the six months had been "challenging".
"While this has been a challenging first half, we are taking the necessary actions to improve our position going forward," he said.
"This environment is likely to continue and therefore we expect second-half performance trends to be broadly similar to the first six months, but with higher restructuring costs as we implement our strategic plan."
Aviva said last month that it would sell off businesses, including its South Korean arm.
Mr McFarlane also set a target of cutting costs by £400m by 2014.