Rail fares Q&A: Why are they going up again?
By Richard Westcott
Transport correspondent, BBC News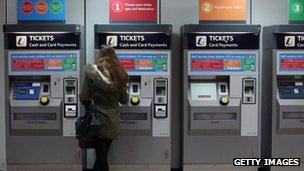 Rail tickets are about to go up again - by an average of 4.1% from January 2014.
That's 1% above inflation - and will apply to all regulated fares, including season tickets.
The actual pounds and pence price hikes won't be revealed for a while yet, but why the seemingly inexorable rise?