Free banking claim is ridiculous, says Which? boss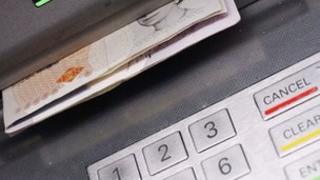 A claim that mis-selling at UK banks might have been avoided if fees were charged for accounts has been branded as "ridiculous".
The new chairman of Barclays said that scandals, such as the mis-selling of payment protection insurance (PPI), were the consequence of free banking.
Sir David Walker said he agreed "in principle" with the idea of charging for accounts.
But consumer group Which? said that a cultural change was needed at banks.
"It is a complete myth that banking is free. Consumers pay over £9bn a year in fees and lost interest on their current accounts and the suggestion that if banks charged more they, would stop mis-selling, is completely ridiculous," said Richard Lloyd, Which? executive director.
"Consumers should not keep having to foot the bill when the banks have let us down so badly.
"There must be fundamental change to the culture and practices of the banks, including greater transparency about the true cost of banking."
How consumers pay
The PPI scandal was followed by the mis-selling of interest swaps to small businesses.
"Because banks are not charging, it drives them inexorably into this sort of position," Sir David told the Sunday Telegraph.
He is not the first to raise questions about the link between "free" banking and mis-selling scandals.
In May, the chief regulator of the financial services industry, Andrew Bailey, said that the lack of clarity over how consumers paid for banking services had "encouraged" the mis-selling of products.
"In short, I think that the reform of retail banking in this country cannot move ahead unless we tackle the issue of free in-credit banking, and have a much better sense of what we are paying for and how we are paying," he said.
Interest foregone
The majority of customers do not pay a fee to their bank for the right to open and maintain a current account, but they are charged in other ways.
Interest rates are lower than the levels offered with savings accounts or the official rate set by the Bank of England. Charges are levied for going overdrawn without permission or for making certain transactions.
The issue of "free" banking was addressed in the Independent Commission on Banking - the Vickers report.
It recommended that customers' annual statements explain the amount of "interest foregone" by a customer. This will be put into place next year.
Interest foregone is calculated by subtracting the amount of interest earned from a current account from the amount of interest that could be earned had the consumer put his or her money in an account which earns higher interest, or put some of that money in savings.
Mike O'Connor, of watchdog Consumer Focus, said that the current perception of free banking was not good for competition, or for customers.
"Fee-free banking is not necessarily good value if you do not get a good service. This is what consumers get too often, as we have seen recently. If, in return for fair fees, we get banks competing for our custom by providing excellent service, it may be a price worth paying," he said.
"What must absolutely be avoided is customers facing the worst of both worlds - paying direct fees but still facing indirect costs, poor sales practices and customer service.
"Banks need to make big changes to regain customer trust. It will take a lot more than looking again at charging structures to address recent scandals in the industry."