Uzbeks deprived of mobile service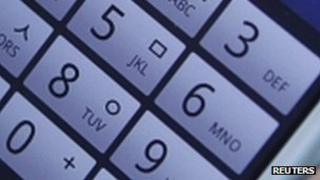 Uzbekistan's largest mobile phone provider has been stripped of its licence in a case which has left millions of users without service.
After a court hearing in the capital Tashkent, the Russian mobile phone company MTS said it would appeal against the decision.
MTS's Uzbek subsidiary, Uzdunrobita, has been accused of tax evasion and breaking licensing rules.
The company, which has a 40% market share, has rejected the charges.
MTS press secretary Valeria Kuzmenko told the BBC that the case was a pretext to strip the group of its assets.
"All these actions of the Uzbek government in general and the numerous investigations of our company over the last two months, the arrest of our personnel and the absurd accusations from different branches of government - we consider all these actions as exerting pressure on our business in Uzbekistan," Ms Kuzmenko said.
"We consider it as an attempt to raid our assets."
MTS says it has received official results of 16 separate searches, even though it was cleared of irregularities after an initial investigation in February. The company says that the Uzbek authorities are seeking outstanding tax payments of over $900m as a result.
No connection
While MTS is defending itself, its more than 9 million subscribers have been left without a service.
A third of the country's population has been struggling to find alternative providers.
With MTS enjoying a market share of 40%, millions of subscribers were left without connections, with businesses struggling to reach their clients.
Sales outlets of MTS' rivals have been overwhelmed by the demand, with queues outside their shops and office hours extended until midnight.
The licence of MTS' Uzbek subsidiary, Uzdunrobita, was initially suspended for ten days in July, and later extended to three months before being finally revoked.
Several people were arrested and the company's director in Uzbekistan, Bekzod Akhmedov, fled the country.
Compensation
For its part, MTS has accused the authorities of harassing its local employees, questioning them and forcing them to sign false confessions.
The Russian company now says it will use all legal means to defend itself, if necessary through international legal instruments.
MTS is not the first major foreign investor to run into trouble in Uzbekistan.
The British mining company Oxus Gold, which began operating in Uzbekistan in 2004, also faced a variety of charges last year and claims its 50% stake in the lucrative Amantaytau gold mine was expropriated.
It is now seeking hundreds of millions of dollars in compensation through international arbitration.
One of its local employees was jailed for 12 years, a sentence described by Oxus lawyers as outrageous.
"It is typical of Uzbekistan where the rule of law has not been seen for twenty years," Oxus' then legal representative, Robert Amsterdam, said after the trial in August 2011.
Businesses from Turkey and India have also left the country.
The cases stand in stark contrast to official economic policy. Earlier this year, President Karimov issued a decree ordering the privatisation of hundreds of state firms in an apparent effort to attract investment.
But observers say that business in Uzbekistan is tightly controlled by the political elite and that investors can face difficulties if they cross the interests of influential political and economic players.
Correction 17 August 2012: This report has been amended to clarify the nature of Oxus' dispute concerning the Amantaytau gold mine and to make clear that Robert Amsterdam no longer acts for the company.