Pensions deficits rose in July, says PPF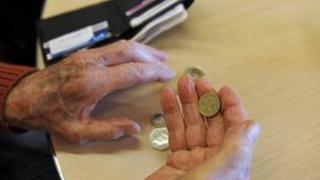 The deficit of the UK's final-salary pension schemes hit its second highest level on record in July, figures show.
The Pension Protection Fund (PPF) said pension deficits reached £283bn at the end of the month, up from £267bn at the end of June.
However, this was lower than the record level of £312bn in May.
The finances of many schemes have deteriorated sharply because of the rising estimated cost of paying for pensions.
This was partly the result of a deterioration in the yield, or return, on government bonds.
Joanne Shepard, a senior consultant at Towers Watson, said: "Ultra-low interest rates on government debt are translating into big deficits for pension funds.
"An added twist that some companies are just waking up to is that today's low interest rates also increase the amount that the PPF is likely to demand in levies next year."
There were an estimated 5,418 schemes in deficit, with 1,014 in surplus, the PPF said.