HSBC pulls ultra-low 2.99%, five-year, mortgage deal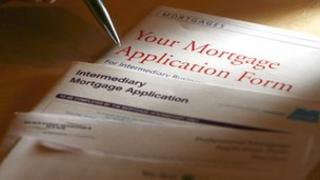 HSBC has withdrawn the 2.99%, five-year, mortgage deal which it launched just a month ago.
The bank has used up all the money it had allocated to fund the record low-rate deal.
Borrowers from HSBC will still be able to apply for home loans for the same length of time, but at the slightly higher rate of interest of 3.29%.
The bank refused to say how much money it had lent at 2.99%, or how many people had applied successfully.
"There has been fantastic demand," said a spokeswoman.
"It was a very popular product."
Other lenders to offer similar deals were the RBS group (including NatWest), Santander and the Nationwide.
They were encouraged to lend at such low levels by the prospect of being able to obtain cheap funds from the Bank of England, under its recently launched Funding for Lending scheme.
Typically the ultra-cheap loans required borrowers to put down a 40% deposit, which put them out of reach of most first-time buyers.
The loan from HSBC had a fee of £1,495.
Ray Boulger of mortgage broker John Charcol said: "I suspect it has been withdrawn because the cost of borrowing funds in the wholesale markets has gone up a bit in the past week or so."
There are five other deals still available which last for five years and which come with interest rates below 3.5%.
They are from the NatWest, the Nationwide, Santander, the Halifax and Northern Rock.
In each case they come with hefty arrangement fees, ranging from between £499 to as much as £2,495.
Large deposits of 30% or 40% are also required.
"These are still fantastic long term value," said mortgage broker Simon Tyler.