Is technology killing the lure of company heritage?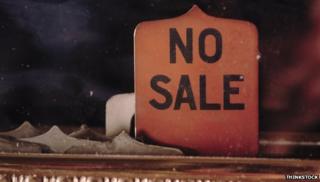 Once upon a time, when the world was younger, venerable old firms across the English-speaking world would proudly proclaim above the door that they had been "Established" in such-and-such a year.
Often this was decades, and occasionally centuries, before.
Traditionally this was a badge of honour, a mark of trust, a sign they had weathered the slings and arrows of time and commerce and had lived to tell the tale.
There is no such sign above the door of Instagram - in fact before 2010 there was no door at all.
But it took less than two years from the launch of Instagram - a free photo-sharing application that lets users take photos, apply filters, and share them online - to command a $1bn (£637m) price tag when Facebook came knocking.
Contrast that with Kodak, once the most distinguished of photography companies, which invented the hand-held camera and could proudly proclaim it was "Established in 1892".
It also invented the now ubiquitous digital camera, back in the 1970s.
Kodak moment
More than 40 years later, in August 2012, its digital imaging patents were sold to the highest bidder after the firm sought bankruptcy protection in the United States.
Commentators say Kodak was guilty of not moving with the times and like many before it, fell victim to resting on its laurels.
Over-reliance on former glories has been the death of countless firms.
But the technological advances that facilitated Instagram's meteoric rise - and hastened Kodak's fall from grace - raise the question is there any place left for heritage and sentimentality in business?
Does the sign above the door saying "Established 1922" really matter any more to customers?
This is the internet age, when barriers to entry into markets are often so low that customers have any number of brands from which to choose.
Do they really care how old a firm is as long as the product ticks the boxes of bigger, better, faster, and/or more?
This could become ever more acute as a new generation comes through weaned on brands, like Instagram, that come out of nowhere.
To put it another way, will technology be the death of heritage?
Brave new world
"The pace of change is so fast nowadays that one year's worth of change is equivalent to two decades 100 years ago," says Ashley Unwin, head of consulting at professional services firm PricewaterhouseCoopers.
"'Heritage' can be earned much quicker in an age where reputations can be built and destroyed within 24 hours."
Ben Norman, managing director of digital marketing agency Koozai, says customers "are now looking for the best-in-class product or service, rather than using a company that has been around the longest".
This mindset could even mean a company's history, no matter how illustrious, becoming a drag on its success.
Lisa Malyon, managing director of PR firm Sense Communications says: "'Established in 1922' is no longer a positive selling point, unless the company has been ahead of the curve since 1922, and in that instance it would be, for example, 'Providing market leading technology since 1922'.
"Longevity is never mentioned in a mission statement - it's not about the heritage or length of time a company has been trading, it's about what they do during the time that they are trading."
One of the ironies of Instagram's instant success - and its subsequent price tag - is that its allure for users is partly due to sentimentalism.
Shake it
In a homage to Polaroid cameras, Instagram condenses photos into a square shape, to which users can then add filters, giving pictures a retro feel.
You'd be forgiven for thinking that Polaroid itself had gone the way of Kodak.
But you'd be wrong - the firm celebrates its 75th birthday this year, and now specialises in consumer electronics, such as 3D TV.
Scott Hardy, president of Polaroid, denies such a close association with old-fashioned instant photography hampers the firm.
"What we have found is consumers associate specific products and experiences [with us] and they don't translate that into 'Polaroid is an instant camera' but rather 'Polaroid stands for sharing, for fun, for simplicity and ease of use'," he says.
"Instant photography has enabled us to build a brand that stands for those key attributes and everything we do with our product line we leverage our DNA around those things."
But the firm still felt the need back in 2004 to do a deal with music group Outkast to carry Polaroid cameras on stage after the band's song Hey Ya featured the lyric, "Shake it like a Polaroid picture".
The move was at the time widely held to have added a new verve to the company's brand.
Combining the old with the new can be a winning combination, according to Simon Bennison, from the Alienation Digital agency.
"A brand's heritage and history is a useful way to absorb people, enticing them into the overall narrative behind your product while reinforcing their tastes and allegiances, turning them into fans," he says.
The lure of heritage, can vary from sector to sector, with some industries relying more on trust and familiarity, according to Mark Wickens, founder of the Brandhouse consultancy.
"In some categories people will always want the next cool thing, but in others such as many baby-care categories, people will always want the emotional reassurance that a business such as Johnson & Johnson gives about being at the heart of 'a mother's love for her baby'," he says.
Tyre manufacturer Michelin has a heritage stretching back to 1889, when two brothers, owners of a rubber factory, went to the aid of a passing cyclist who needed a new wheel.
After wrestling with the tyre for about 12 hours, they decided there had to be a better way of doing it - and so their company was reborn.
The company now employs more than 6,000 researchers on three continents in research and development, working on an annual budget of €600m (£475m).
"We have to spend some time looking in the rear-view mirror as to where we come from - 123 years of history has made us what we are today," says Phil Baldock, from Michelin UK.
"But at the same time it is the constant innovation that has enabled us to get to where we are today."
So we return to the foolhardiness of resting on laurels, but this doesn't solve whether a garage full of laurels will be of use to companies in the future when they seek to tempt in customers.
Mr Hardy says: "It's not just about nostalgia but it's really about looking forward to the future and identifying what are the key assets, the key competencies that we have as a company.
"[The younger generation] do want that heritage, there's something to be said for being trusted and having that trust factor momentum that has been built over generations."
The entrepreneurs currently hoping to be billionaires in the next year or two with the "next Instagram" will no doubt hope such an allure becomes ever less appealing.
We will just have to see how the picture develops, if Polaroid will excuse the pun.