Dell warns of tough third quarter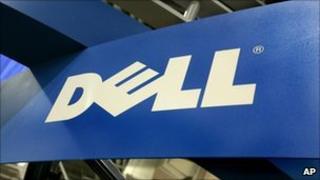 Personal computer maker Dell has said because of the "uncertain economic environment" it expects third-quarter revenue to be down by between 2% and 5% on second-quarter levels.
It came as the world's third-largest PC maker maker revealed second-quarter revenue of $14.5bn(£9.18bn).
That was narrowly below the level that analysts had estimated.
The news caused its shares to fall by 3.7% in after-the-bell trading, to $11.88, after closing at $12.34.
Dell also warned of a "challenging" second half for computer sales, but said it was on track to transform its operation.
In recent years Dell has focused more on higher-margin corporate needs and less on the home consumer.
"We're transforming our business, not for a quarter or a fiscal year, but to deliver differentiated customer value for the long term," said Michael Dell, chairman and chief executive.