Pension costs should be revealed, say pension providers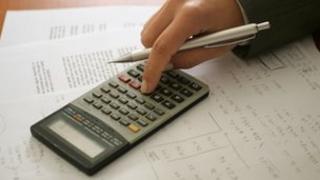 A plan to give pension savers much more information about how much they are being charged has been outlined by the Association of British Insurers (ABI).
The pensions industry has been widely criticised for hiding the full costs people pay when saving for a pension.
So the ABI is proposing a "protocol" in which members of company or private pension schemes will be given full details of how much they are charged.
This would include the costs of buying and selling shares.
Otto Thoresen, director general of the ABI, said: "We must ensure that information on charges and costs is available, clear and meaningful, and helps employees make the right decisions about their pension."
"For too long, different parts of the private pensions system, regulated by two different regulators, have given employees too little information about what they are paying.
"Openness and transparency are now expected by customers, so we all have to do better," he said.
Investment impact
The ABI's members are insurance firms, many of which run defined-contribution pension schemes for employers and their staff, or who offer personal pension plans for individuals.
The association is particularly concerned that when automatic enrolment into company pension schemes starts later this autumn, some employees may be deterred from saving by the consistent bad publicity that apparently high pension charges have been attracting.
The Labour Party recently denounced the pensions industry for charging its customers too much, while not telling them what they actually do pay.
And other critics such as the Royal Society of Arts (RSA) have consistently pointed out that pension savers are left in the dark about hidden costs.
These costs, such as those for high frequency share trading, can severely depress the long-term returns that are earned on the contributions of scheme members.
Mr Thoresen admitted that the critics had a fair point.
"The costs incurred by pension schemes in the course of their investment trading (transaction costs) are not disclosed," he said.
"These are different in nature from pension scheme charges as they are mainly payments to third parties and tax payments to HM Treasury, but this information should also be made available to employees in contract-based and trust-based schemes."
'Clear and comprehensive'
To help devise the industry "protocol" by the end of the year, the ABI has now written to both the Pensions Regulator and the Financial Services Authority, proposing that:
A "consistent and simple" disclosure of charges be made to employees in all pension schemes.
Transaction costs, such as stockbroking fees, should be make available.
All staff be sent "regular, clear and meaningful information" on charges and transaction costs, as their funds grow.
This should be "clear and comprehensive", the ABI said.
The ideas were welcomed by the National Association of Pension Funds (NAPF) whch has pressed for these changes.
"New rules could see up to eight million people automatically enrolled into a pension, many for the first time," said Darren Philp of the NAPF.
"If they're to stick with that pension then they must be able to gauge whether they're getting a good deal," he added.
The Pensions Regulator's chief executive Bill Galvin said: "Last summer The Pensions Regulator called upon the pensions industry to improve the transparency and comparability of pension charges."
"We are very pleased that the ABI has proposed this action plan and we welcome the opportunity to engage with them."
The Investment Management Association (IMA), which represents professional asset managers, said: "The IMA strongly agrees that charge disclosure for savers should be consistent across the pensions landscape."
"With automatic enrolment looming, the pensions industry, has both the opportunity and the responsibility to improve disclosure."