Sony's mobile arm cuts 1,000 jobs in cost-saving move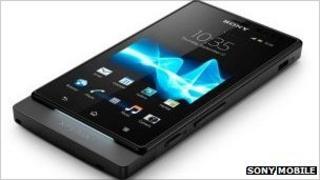 Sony Corporation, the loss-making Japanese electronics and entertainment company, is cutting 1,000 jobs from its mobile phone division.
Nearly two-thirds of the job cuts will fall on its Sony Mobile division in Lund, Sweden, the company said in a statement.
The cuts form part of its previously-announced plan to reduce its workforce by 10,000 by March 2013.
For the year to 31 March 2012, Sony made a record loss of $5.6bn (£3.5bn).
And in August it reported net losses for the April-to-June quarter of 24.6bn yen ($314m; £202m), compared with a loss of 15.5bn yen a year earlier.
As a result, Sony slashed its net income forecast for the year to 31 March 2013 from 30bn to 20bn yen.
Sony blames the losses on slowing demand for TVs and a strengthening yen.
New chief executive Kazuo Hirai is hoping to return the group to profitability by moving away from the saturated TV market and concentrating on gaming and mobile devices.
But fierce competition in the smartphone market from Samsung and Apple is likely to make this a tall order.
New handsets, such as Sony's Xperia Sola, which uses touchless technology, may not be popular enough to unseat the Apple iPhone and the Samsung Galaxy S, technology analysts fear.