Amazon to create 2,000 new UK jobs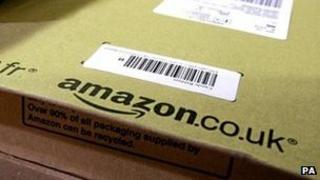 Online retailer Amazon is to create more than 2,000 permanent jobs in the UK over the next two years.
The US-based company officially opened a new distribution centre in Hemel Hempstead on Thursday, creating 600 of the new posts.
It will open another two depots in the coming months.
Prime Minister David Cameron welcomed the announcement: "This is great news, not only for those individuals who will find work, but for the UK economy."
The new jobs will include positions in computing and human resources.
Amazon will also take on an additional 3,000 temporary staff during its busy Christmas trading period at the new centres.
"Our recruitment team has been exceptionally busy recently hiring hundreds of employees at the Hemel Hempstead fulfilment centre and they will certainly be busy over the next couple of years," said Amazon's UK managing director Christopher North.
Amazon already has depots at Doncaster, Peterborough, Rugeley, Dunfermline, Gourock and Swansea Bay.