Insurance fraud cases 'included photo tricks'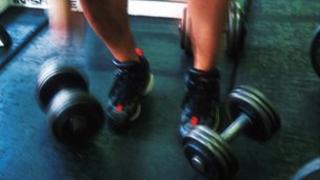 Exaggerated gym injuries and road accidents were among the rising number of fraudulent insurance claims made in the UK, an industry group has said.
A man who cut his thumb in the gym presented a photo of a more serious injury, downloaded from the internet, to try to get a bigger payout.
In another case, 30 bus passengers made whiplash claims in a staged accident.
The Association of British Insurers (ABI) said that fraudulent claims last year were up 5% on 2010.
It said that insurers had detected 139,000 bogus or exaggerated claims in 2011.
'Footing the bill'
Home insurance frauds were the most common, the ABI said, with 71,000 dishonest claims having been detected, valued at £106m.
The highest value fraud claims in total were in the motor insurance sector, at £541m last year. This was driven by fraudulent whiplash claims.
One example of this was when 30 men claimed they had been injured on the way to a greyhound racing meeting. One passenger alerted the driver to a "crash", although the driver had not felt any impact.
The car behind was dented. However, investigators found this had been staged and no booking had ever been made with the greyhound racing track by the men, as claimed, to attend the meeting.
The insurance industry is now aiming to keep a register of all known insurance fraudsters in a bid to keep a lid on the crime.
"The industry makes no apologies for its zero tolerance approach to insurance fraud," said Otto Thoresen, the ABI's director general.
"Honest customers are sick of footing the bill for insurance cheats through higher insurance premiums."
The ABI claims that fraud adds £50 a year to a regular customer's insurance premium.