Xstrata expected to recommend merger with Glencore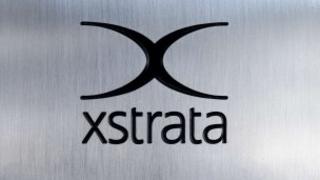 The board of mining group Xstrata is expected to recommend on Monday that its shareholders back the terms of a planned merger with commodities trader Glencore, the BBC understands.
The announcement is expected at 0700 BST on Monday, to meet a deadline set by the UK Takeover Panel.
Under the expected final terms of the deal, each Xstrata share will be valued at 3.05 times each Glencore share.
Neither Swiss firm Glencore, nor Anglo-Swiss group Xstrata have commented.
Both companies have their shares listed on the London Stock Exchange.
Improved terms
The planned merger was first proposed by Glencore back in May, and has dragged on since then.
Earlier this month, Glencore improved the terms of the deal to make each Xstrata share worth 3.05 Glencore shares, compared with its initial offer of 2.8.
This followed a demand by Xstrata's second-largest shareholder, Qatar Holding, the sovereign wealth fund of the Gulf state.
If the merger goes ahead it will create world's biggest exporter of coal for power plants, and the largest producer of zinc.
Xstrata owns vast reserves of coal, copper and nickel across Africa, South America and central Asia.
About half of its revenues came from its copper business in 2011, while coal contributed the most to its profit growth.
Glencore only floated on the stock exchange in May last year in a record share offering in London.
The traditionally secretive Swiss firm buys and sells metals, crops and fuels in the financial market and invests in mining companies, but - unlike Xstrata - Glencore does not itself usually extract minerals out of the ground.