Employers given more time to fill pension deficits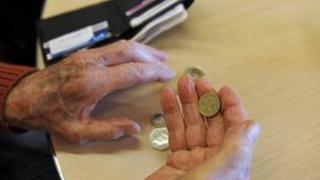 Employers have been given more leeway by the Pensions Regulator to fill deficits in their pension schemes.
The 6,432 final salary schemes in the private sector currently have a collective deficit of £280bn.
From now on, companies can agree a deficit reduction plan that lasts longer than 10 years, without worrying that it will be given extra scrutiny by the regulator.
Previously, reduction plans longer than that might have triggered a probe.
The regulator's chairman, Michael O'Higgins, told a pension conference: "We fully expect recovery plans to lengthen for a number of schemes that need the extra breathing space."
Mr O'Higgins said the policy was aimed at a "significant minority" of firms suffering financial stress and warned that the new approach was not a green light for employers to take as long as possible to pay off deficits.
"We are not saying that our expectation is now for recovery plans to increase across the board," he said.
"We still expect the pension scheme to be treated fairly in the context of other demands upon the employer for cash, and for trustees to assess risks in the round."
The regulator pointed out that, contrary to the claims of poverty made by some business organisations, deficit recovery payments made by firms in the FTSE 350 are currently worth less than 20% of the payments they are making as dividends to shareholders.
Mr O'Higgins also pointed out that there had been a widespread misunderstanding of the regulator's previous policy.
"We sometimes hear the view that 'the regulator expects deficits to be filled within 10 years'. This is not the case," he said.
"We have employed an operational 'trigger' to scrutinise recovery plans more closely if they are longer than 10 years," he explained.
This will no longer be the case, and in fact there will not be any upper limit to the length of recovery plans.
Whether or not an employer's agreement with scheme trustees to pay off its deficit is appropriate will depend on its own circumstances.