Michael Page profits hit by 'challenging' conditions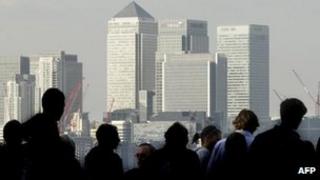 Recruitment firm Michael Page International says full-year operating profits are set to miss expectations because of tough trading conditions.
Its warning came as it reported third-quarter gross profits of £126.5m, down 8.3% from the previous quarter and 11.3% lower than a year earlier.
The firm said the past quarter had been "challenging across all our regions".
It said it expected the current quarter to be tough as well, with economic conditions set to remain "poor".
"Reflecting these challenging conditions, we expect our full-year operating profit to be slightly below current analyst expectations," the company said.
Analysts had been projecting profits of about £67.8m.
The recruitment firm saw the biggest fall in profits in its largest region - Europe, Middle East and Africa (EMEA), which represents nearly 40% of the company's profits.
Michael Page said market confidence across Europe had been affected by the continued economic uncertainty in the region.
Gross profits for the EMEA region were £49m in the third quarter, which was 15% lower than the previous quarter and down 16% from the same period a year earlier.
Profits also fell in the UK, where it said trading conditions remained "tough", with the Olympics having a negative impact on business.
In Asia, market conditions in China became "more challenging", but it said its businesses in Tokyo and Singapore had performed "strongly" and newer businesses in Malaysia and India were "progressing well".