United Health buys into Amil Participacoes for $4.9bn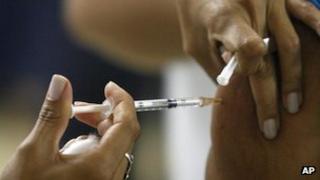 United Health Group has agreed a deal to buy a controlling stake in Brazilian health insurer and care provider Amil Participacoes for $4.9bn (£3.1bn).
Subject to regulatory approval, United Health will buy 60% of Amil's shares this year, then make an offer to buy a further 30% in the first half of 2013.
The US's largest health insurer said it wanted to tap demand for healthcare among Brazil's growing middle classes.
Many insurers are looking to expand overseas into faster-growing markets.
"Brazil has emerged as a consistently growing and evolving market for private sector health benefits and services," said Stephen Hemsley, chief executive of United Health.
"Its growing economy, emerging middle class and progressive policies toward managed care make it a high-potential growth market."
Amil is Brazil's largest healthcare company, with an annual revenue of almost $5bn, providing health services to more than five million people.
Its founder, Edson Bueno, will continue to lead the company as chairman and chief executive.