Yahoo sees modest rise in revenues under new boss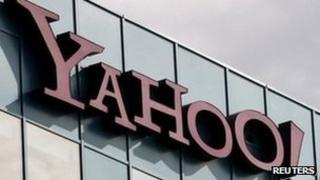 Yahoo has posted a 2% rise in revenues for the first three months under the leadership of its relatively new chief executive Marissa Mayer.
The internet group's revenues for the third quarter of 2012 totalled $1.09bn (£680m), compared with $1.07bn for the same period of last year.
Yahoo's net profit soared to $3.2bn, from $298m a year earlier.
However, much of the profit was achieved from sale of its stake in the Chinese e-commerce business Alibaba.
When the $2.8bn earned from the sale of its shares in Alibaba is excluded, Yahoo says it achieved an income of $177m.
That is a small step in the right direction for the company's chief executive, Marissa Meyer, who is attempting to revive the company's fortunes.
She earned a reputation for decisive action during 13 years at Google and she has spent her first months as Yahoo's chief executive quietly moving the internet pioneer back to its roots in technology.
The company has long been divided over whether it should focus on media content or on tools and technologies.
Despite its decline in recent years, Yahoo still has a promising business. About 700 million web surfers visit its website every month, ranking it among the top in the global industry.
However the amount of activity people engage in on its sites is steadily, declining and its smartphone offerings are deemed lacklustre.
Yahoo ended the quarter with 12,000 employees, down more than 12% from 13,700 a year earlier.