Amazon reports loss led by its stake in LivingSocial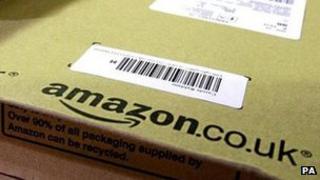 Online retailer Amazon has reported a bigger than expected quarterly loss, led by its investment in struggling online deals service LivingSocial.
Amazon made a loss of $274m (£170m) for the July to September period, compared with a profit of $63m a year earlier.
The overall loss is equivalent to 60 cents per Amazon share. Amazon said that 37 cents of the loss was due to its stake in LivingSocial.
Without this it would still have lost 23 cents, more than market targets.
Analysts had expected Amazon to post a loss of just seven cents per share.
The additional losses were caused by Amazon continuing to spend heavily on expanding its business, both in existing and new markets around the world.
Its revenues for the quarter grew 27% to £13.8bn from $10.9bn a year earlier, also below analyst expectations.
Amazon said its best-selling product was its Kindle Fire HD tablet computer, but it did not release exact sales figures.
Shares in the company fell 3% in after hours trading.
Amazon spent $175m buying an undisclosed stake in LivingSocial back in December 2010.
Analyst Ken Sena of Evercore Partners, said you had to look at Amazon over the longer term rather than just one quarter.
"Amazon lost money this quarter, but it is still a story that requires some patience," he said.
"There is more flexibility down the road to drive gross margin expansion. It's still exciting longer term."