HTC sees lower sales in the fourth quarter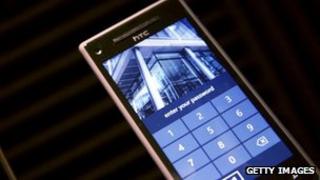 HTC has said its sales will be lower than had been expected at the end of the year as the Taiwanese smartphone maker has been finding it hard to emulate the success of its rivals.
The company said in a statement on Friday that it expected its fourth-quarter revenue to be about 60bn Taiwanese dollars ($2.1bn; £1.3bn).
That is below the 70.2bn Taiwanese dollars it made in the third quarter.
The announcement came as rivals Apple and Samsung posted rises in profits.
On Friday, Samsung Electronics - the world's biggest maker of mobile phones - reported record profits in the three months to September, led by strong sales of its Galaxy range of smartphones.
A day earlier, Apple said its profits in the third quarter were $8.2bn (£5.1bn), up from $6.6bn last year, but still disappointing some investors.
And South Korea's LG Display returned to profit for the first time in more than a year as strong demand for the iPhone 5 and tablets increased sales of its display panels. It earned 158bn won ($144m) in the July-September quarter, turning around a loss of 688bn won a year earlier to achieve its first quarterly profit since June 2011.
LG Display attributed its turnaround to growth in sales of high-end panels that are used in consumer electronics from televisions and notebook computers to mobile devices. Amazon uses LG panels for its Kindle Fire tablets.
Parent firm LG Electronics said on Wednesday that it had shipped a record number of smartphones in the third quarter.
'Worse shipments'
Shares in HTC fell almost 5% on Friday.
HTC competes with Apple, Samsung and others in phones and tablets.
But unlike its rivals, its sales have been in decline since the second half of 2011, despite having become a major global phone company by aligning itself to Google's Android platform.
"I see worse shipments in the fourth quarter because there's nothing exciting about HTC's new models," said Nomura analyst Aaron Jeng. "There won't be a high season for it."
The firm has upgraded its HTC One flagship phone and introduced two new models running Microsoft's Windows Phone 8 software.
The Taiwanese firm said earlier this month its third-quarter net profit fell 79%, which was below forecasts.