Charities: Is it worth becoming a trustee?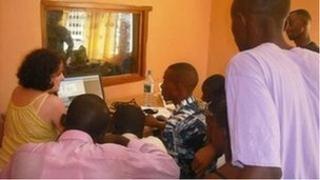 Charities are calling for more people to volunteer, not just as fund-raisers or helpers, but as trustees who oversee how their organisations are run.
The traditional impression has been of predominantly old, retired people giving the charities the benefit of the experience they have gleaned from long careers elsewhere.
That is true, but those qualities are not essential prerequisites by any means.
Three years ago I was asked to become the trustee for Prime (The Prince's Initiative for Mature Enterprise), a charity that helps those aged over 50 return to employment or to set up a business.
I was 37, female and in full-time employment when I was asked to become a trustee.
The truth about being a trustee is that it requires dedication to doing a good job and having the ability to juggle your time.
Having a very hectic job means that I have often struggled to meet the time demands placed on me.
But I have made it work for me and the charity, and the payback has been immense in terms of skills development, networking - and pride.
Being a trustee is an opportunity for anyone to broaden their skills sets, regardless of age, and is a great addition to any CV.
Enormous variation
So what sort of person makes a good trustee?
The Charity Commission, which regulates charities in England and Wales, says: "Charity trustees are the people who serve on the governing body of a charity. They may be known as trustees, directors, board members, governors or committee members. Charity trustees are responsible for the general control and management of the administration of a charity."
In laymen's terms, a trustee is in some way like being an army general.
They work behind the scenes, they set the strategy, ensure people at the front line have what they need to do their jobs well. But ultimately the buck stops with them.
Like many good generals, there are always times when you have to roll your sleeves up and muck in.
These are, generally, the times when you really feel that you are adding value.
That may be coaching and helping the head of fund-raising to create a three-year growth plan, or helping the head of marketing complete a brand review.
But the level of engagement between the board of trustees and the people at the front line will vary enormously from charity to charity.
Youthful enthusiasm needed
The ultimate responsibility of a charity trustee is to direct the business of the organisation, so important skills are important on all boards.
The role will vary enormously from one charity to another and attract people with marketing experience to those with income generating backgrounds to those with legal knowledge, public policy expertise and talents in developing new services.
There really is scope for people from many backgrounds.
But anyone who has a passion for a particular charitable cause and with time, enthusiasm, and inspirational ideas should consider applying.
Charity Commission statistics show that the average age of trustees in the UK is 57, with 67% aged over 60.
Age, I firmly believe, is irrelevant and should not be a barrier.
The Charities Aid Foundation (CAF) recently launched a report into generational giving (Mind the Gap) which highlighted the difference of giving amongst the generations.
One solution, CAF believes, is for more young people to join charity boards as currently just 2% of UK charities have trustees aged 18-24.
Given that this age group represents 12% of the total population, the missed opportunity is significant.
Younger people have enormous reserves of energy, passion and creativity which are hugely beneficial to any board of trustees.
For charities tackling issues that directly affect young people, getting younger people engaged at board level is a "no brainer".
The energy and drive of the young can drive an organisation forward.
The experience of older trustees can complement the passion and enthusiasm of the young.
Having people with different experiences, ages and background at board level often leads to magical results and really improve the impact charities have.
Negligible risks
Teamwork is a big part of trusteeship, so the ability to get on with others is a must.
But are there any risks? Can a trustee be held responsible when things go wrong?
Personal risks associated with trusteeships are usually negligible, depending on the type of charity and the level of insurance the charity has.
The role of the board is to govern the charity as a collective trustee group.
Individual trustees never have to make decisions on their own that could leave them open to risks.
The Charity Commission is a great source of information for anyone considering becoming a trustee and clearly outlines the legal position.
National Trustee Week kicks off on 5 November with the aim of encouraging more of us to become trustees.
Playing your part in helping others improve a situation you care about offers a huge emotional payback.
It is certainly why I became a trustee and I would encourage everyone to give it a go.
The opinions expressed are those of the author and are not held by the BBC unless specifically stated. The material is for general information only and does not constitute investment, tax, legal or other form of advice. You should not rely on this information to make (or refrain from making) any decisions. Links to external sites are for information only and do not constitute endorsement. Always obtain independent professional advice for your own particular situation.