Viewpoint: Should executives get 'rewards for failure'?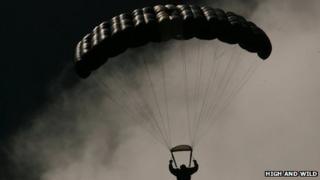 The outcry over BBC director general George Entwistle's exit deal following his resignation on Saturday is the latest controversy about so-called "rewards for failure".
The exact circumstances surrounding Mr Entwistle's departure have not been revealed, but it nevertheless raises some general questions about whether it is ever right to pay someone more than the notice pay they are due under their contract.
A chief executive's employment contract may be longer and more elaborate than most people's, but the legal rules are the same.
The real differences are practical.
With senior people, disciplinary processes are regularly cut short.
In most cases, they have not been guilty of gross misconduct. If they were, they could have been sacked without notice.
The real problem is usually either a breakdown of trust and confidence, or a personality clash with other members of the board.
Quick deal
There are three main reasons why exit packages are often worth more than the departing boss's legal right to notice pay.
First, employers want to save themselves the hassle, delay and cost of a legal battle.
As well as rights under the contract, the executive may have other potential claims against the company.
They will often be able to claim their dismissal was unfair, in legal terms, because a proper process was not followed.
Sometimes they argue their sacking was discriminatory.
A quick deal removes the risk of litigation if wrapped up in a legally binding "compromise agreement".
Second, any organisation, but especially one in the public eye, needs to be able to move fast to put right whatever has gone wrong and caused a major crisis.
Any business whose chief executive's future is kept hanging in the balance risks becoming dysfunctional.
Third, the organisation may want the departing executive's ongoing co-operation after the job has come to an end.
This may help the business to move forward, but it is seldom worth a large amount.
If it is, why was that person not retained?
Stand scrutiny
In a high-profile case, controversy is inevitable if the deal seems to fair-minded members of the public to be excessive.
That is why such a furore surrounded the exit packages offered to Fred Goodwin by RBS and Bob Diamond by Barclays.
For at least 30 years, a crude rule of thumb has been that a departing senior executive is likely to be offered an exit deal worth about a year's salary.
But there is no precise legal basis for this.
In some cases, often involving high profile figures such as football managers, the payment is higher. In some cases it is lower.
A private company that parts with its chief executive has to justify any package to its shareholders.
They will want to see value for money.
With a public body, whether an NHS trust, a local council, or the BBC, taxpayers' money is at stake.
So it is vital for those responsible for making the deal to ensure that it stands up to public scrutiny, whether or not they are in the glare of the media spotlight.
Martin Edwards is an employment lawyer with Weightmans and an author of both legal and business books as well as of crime fiction.