Viewpoint: Using keen customers to gain competitive advantage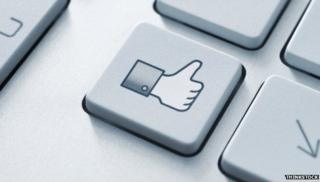 Happy customers are vital to a successful business, and great experiences are vital to happy customers.
That's why, as the most promising route to competitive advantage, customer experience has long been top of mind for many top brands.
Now that nearly one and a half billion of us use social media, according to eMarketer, the most innovative companies are looking to use the social customer experience to gain a competitive advantage.
The social customer experience is made up of open conversations between peers in online communities and social networks - and it's nothing short of a game-changer.
Because of social media, consumers are more empowered, connected and vocal than ever before, and they're disrupting the old order for business.
The long haul
The Chief Marketing Officer Council found 47% of consumers expect service within 24 hours. And according to Jupiter Research, 80% claim they'll take their business elsewhere if their service expectations aren't met.
Businesses must learn to redefine their relationships with these consumers if they are to survive over the long haul.
Done right, the social customer experience can both help reduce operational costs and grow the business through revenue generation.
Three key areas, where businesses are seeing real impact through social customer experience, are customer service, sales, and research and development.
Today's customers are more demanding than ever.
They want instant access to experts who can solve their problems fast. Keeping customer satisfaction high, while maintaining control over costs, is difficult - if not impossible! - in a traditional call centre environment.
Social customer experiences that include peer-to-peer support enable businesses to help customers help themselves. It not only reduces call centre traffic, but also reaches millions of customers instead of just one.
Volunteer contributors on a technical support forum for Hewlett-Packard provided more than 50% of the solutions.
The forum contains nearly 500 million posts in total, and has helped more than 40 million HP customers solve issues since its inception in 2009.
HP says the forum saves the company $50m per year in support costs.
Big, flashy advertising campaigns have long been the main way businesses boost the sales of their products and services. But I believe developing a commerce strategy through social customer experience is a far more cost-efficient and effective way to drive revenue.
One reason it works so well is that customers are more likely to trust product recommendations from their peers than the blasts of commercial messages they are subjected to day-in, day-out.
Superfans
Cosmetic retailer Sephora, owned by Louis Vuitton Moet Hennessy, created a deeply engaging social customer experience with its online Beauty Talk community.
It created a place where customers can come together around a shared interest - make-up and beauty - and encouraged them to share their passion.
Beauty Talk community users spend two-and-a-half times more on cosmetics than the average Sephora customer and the most highly engaged and active community users (or "superfans") - spend up to 10 times more.
Businesses spend billions on product research - but there are far more effective ways of sourcing this kind of customer and product information than focus groups and surveys.
Social media opens up new pathways of communication between a business and its customer base and provides a forum for co-operation and co-creation - one that can produce both small, iterative improvements and large breakthrough innovations.
Social innovation brings to the surface thousands of small but important product improvements as well as disruptive innovations that can bring meaningful change the business or an entire industry.
And social innovation is saving companies serious money. Barclaycard's Ring - which it calls the "world's first community-designed credit card" - has helped to reduce complaints by 50% and increased customer retention by 25%, resulting in an annual benefit of more than $10m to the business.
Today's most innovative companies realise the opportunity of investing deeply in their social customer experience strategy.
Through online customer communities and other social apps, these organisations are inviting their customers to play an entirely new role in the company - a role those customers are often eager to fulfil: they readily help each other with common problems, provide tips for better product use and trumpet their enthusiasm for the brands they love.
When customers are engaged to help each other in peer-driven support communities, calls to the call centre go down.
When they have access to advice and help from other community members, they spend more. When they are asked to participate in creating new and better products, they jump in.
The social customer experience economy is the new frontier of competitive advantage. It's the place where businesses are not only rising to the challenge of social media, they're using it to solve complex business problems, fuel business change, and stay ahead of the pack.
Rob Tarkoff is the president and chief executive of Lithium Technologies, which advises companies on using social networking tools and technologies to reach their customers. He can be followed on Twitter here.