Energy bill Q&A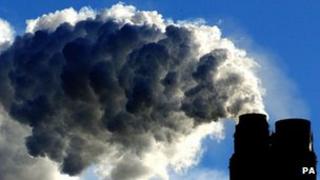 Finally, the government has published the long-awaited Energy Bill - its blueprint for power generation in the UK for decades to come.
Or at least that was the plan. Some say it has fallen rather short. But what does it mean for you?
Why has the government introduced the bill?
Lots of reasons, but they basically boil down to making sure the UK has a secure and affordable energy supply.
To meet European laws on dirty power stations, and to help meet its long-term carbon emissions targets, the government is closing some of the UK's biggest coal-fired plants in the next five years. A number of old nuclear power plants are also due to close in the 2020s. This will leave a big gap in the UK's energy supply, and this needs to be filled.
To meet its emissions reduction and renewable energy targets, the government needs to increase the amount of energy produced by wind and nuclear power, in particular, but also other forms of clean energy such as biomass.
It also wants the UK to be more self-sufficient for its energy, so it doesn't have to rely on other countries to supply our power and is less dependent on volatile and increasingly expensive global gas and oil prices.
This, of course, costs money. A lot of money.
So, the government has told energy companies that, by 2020, they can add a total of £7.6bn to household bills to help pay for all the new power plants, windfarms etc. This, coincidently, is about the same amount as the UK currently spends on importing gas.
By allowing energy providers to charge more, the government hopes they will have the confidence to invest heavily in clean power. Without that certainty, energy companies would, understandably, be unwilling to invest such vast sums of money.
What will it mean for your energy bills?
In short, they will go up.
The government's own figures show that energy companies currently charge about £20 extra per year to help pay for clean energy projects. This, it says, will rise to £95 in 2020.
Others think it will be slightly more. The advisory body Committee on Climate Change says bills will go up by £110, although this figure does include £10 for energy efficiency measures.
But what might happen to your bills without it?
This is key. The government says that all of its energy policies will reduce bills by £94 a year on average by 2020. Energy efficiency will mean we'll use less and we'll be less reliant on gas - so bills will not be as high as they would otherwise have been, it claims.
Rising gas prices added about £100 to the average bill between March last year and March this year, according to regulator Ofgem. And the International Energy Agency has forecast natural gas prices to rise by 40% by 2020, even with an influx of cheap shale gas.
The Committee on Climate Change agrees that bills would be higher without significant investment in clean energy.
It is possible, therefore, that the Energy Bill, together with other measures to reduce carbon emissions, will actually save you money in the long run.
Is there really a risk of the lights going out?
In theory, yes. In practice, no.
Because of the de-commissioning of coal - and ultimately nuclear - power plants, there will be a shortfall in energy production in the UK. The problem is the length of time needed to build new windfarms and nuclear power stations to fill it. For example, the UK's largest onshore windfarm - Scout Moor in the North West of England - took eight years simply to get from concept to commissioning.
There is also the vital question of whether power companies are prepared to invest the huge sums of money needed to build these plants. Some commentators have already suggested the Energy Bill does not go far enough and does not provide the long-term certainty that is a pre-requisite for heavy investment.
Ultimately, though, the government is not going to let the lights go out. If investment falls short and not enough clean energy capacity is built, it will have to resort to short-term measures, such as building new gas plants, that can be built relatively quickly, or simply import more energy from overseas.