James Bond helps Pinewood Studios back into profit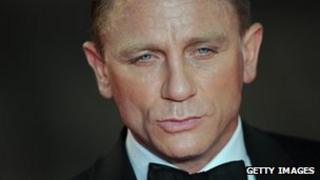 A series of blockbusters, including the latest James Bond movie, has helped UK film studios Pinewood Shepperton return to profit.
The group reported a pre-tax profit of £3m in the six months to 30 September, compared to a £5.4m loss for the half year to the end of December last year.
Revenue from Skyfall as well as an upcoming Disney film made its film arm the star performer for the period.
TV production revenues, however, fell sharply.
The interim results are Pinewood's first since it changed its reporting period to the end of March from the end of December.
Overall, film revenues for the half year to end of September were £18.8m, up 15% from £16.4m for the six months to the end of December 2011, compared to a 30% drop in TV production revenues to £2.5m from £3.6m.
The company blamed the TV slump on "tough ongoing market conditions" and said that investment in upgrading its high-definition TV galleries had also forced it to turn away three large TV productions in favour of films.
Chief executive Ivan Dunleavy added there was an "encouraging" number of film productions in the pipeline for next year, and said that in light of "continuing and future demand for its facilities" a £6.9m project to extend its studio facilities had received approval.
Pinewood's results last year were hit by an exceptional £7.1m charge, after planning permission for its ambitious "Project Pinewood" plan to create a purpose-built film set with 1,400 permanent homes was turned down.