Economic growth slows in India, Brazil and Canada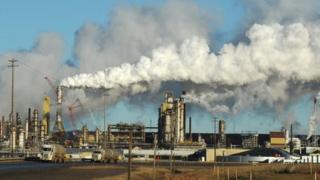 A string of major economies have reported disappointing data.
Economic growth slowed in India in the third quarter, while in Canada and Brazil it dropped surprisingly sharply.
Meanwhile in the eurozone, unemployment hit a new high of 11.7% in October, as German retail sales fell unexpectedly and French consumer spending dropped.
And in the US, citizens saw their incomes stagnate in October, while spending fell slightly, in large part due to disruption from Storm Sandy.
US personal incomes rose less than 0.1% from a month earlier, according to the Commerce Department, while spending fell 0.2%.
The department's Bureau for Economic Analysis, which compiled the report, said that much of the underlying data was not yet available, and the drop in spending largely reflected its own estimates of the likely loss of business due to Storm Sandy, which made landfall near New York City on 29 October.
Other recent data from the US has pointed to a strong rebound in the world's biggest economy, including a surprise upward revision of the country's third quarter annualised growth rate from 2% to 2.7%.
Losing momentum
North of the border by contrast, Canada's economy fared far worse over the summer.
A sudden drop in the country's exports and weakening activity in its oil and gas sector pulled its annualised growth rate in the third quarter down to 0.6%, short of the 0.9% growth rate expected on average by economists.
This was the same growth rate that Brazil manage to eke out during the same period - but a lowly 0.6% growth rate came as a much bigger shock for a country that was growing at a rapid 7.5% clip in 2010. The markets had expected the growth rate to be twice as fast.
The poor showing puts further pressure on President Dilma Rousseff's government to do something. It has already announced up to $50bn (£32bn) of stimulus measures, as the economy has steadily lost momentum over the last two years.
India's government faces a similar headache.
The country's growth rate came in at 5.3% during the third quarter, compared with a year earlier - in line with economists' expectations, but nonetheless disappointing for a country that aspires to a Chinese-style 8% growth rate.
Like Brazil, India has hit a soft patch in the last 18 months, and has averaged less than 5.5% growth this year.
Markets took heart from the data, with shares in Bombay rallying on hopes that the economic slowdown would give the government the political impetus it needs to push through economic reforms, including a long-delayed plan to open up the country's retail sector to international competition and investment.
Of the major developing economies, only China appears to have recovered from what has looked to be a worrying slowdown before the summer, with a string of positive economic data announced just ahead of the country's decennial leadership transition earlier this month.
Euro woes
In Europe, however, the picture remains bleak.
European Central Bank president Mario Draghi said on Friday that the region would not exit its crisis until the latter half of next year, although he conceded that the ECB's recent monetary interventions had helped put an end to the months of financial market stress experienced up until the summer.
The southern European economies of Italy and Spain have been in recession all year, thanks to government spending cuts, troubled banks that have been cutting back their lending, and in Spain's case a steadily deflating property bubble.
Data released by Eurostat showed unemployment continuing to rise in both countries, while in Germany the jobless rate held steady close to a record low.
However, Germany and France - the eurozone's two biggest economies - have not been entirely immune from their neighbours' travails.
Data on Friday showed that consumer spending in France fell 0.2% in October - in line with low expectations for an economy increasingly seen as lacking in competitiveness.
More worryingly, retail sales in Germany - albeit a volatile data series - dropped 0.8% in the same month, catching most analysts by surprise.