Pension deficit regulations may be changed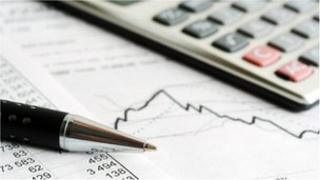 The government is going to consult on easing the burden on companies of running final-salary pension schemes.
The Department for Work and Pensions will consult on two changes to pension scheme regulations.
The first will make the "long-term affordability" of schemes a formal consideration when deficit recovery plans are drawn up.
The second will let schemes "smooth" their calculations of assets and liabilities during valuations in 2013.
Employers and pension funds have been lobbying hard to persuade the government to make life easier for companies, which are faced with having to put extra cash into their pension schemes when they are declared to be in deficit.
This can cause huge strains if the companies are themselves in financial difficulty.
Meanwhile the regular calculation of surpluses and deficits, which takes place during formal three-yearly scheme valuations, has been made even more difficult by the Bank of England's programme of quantitative easing (QE).
This has forced up the price of buying government bonds and simultaneously reduced the yield they offer to investors.
The knock on effect of this has been to sharply raise the estimated cost of providing pensions and, in the past three years, helped to push many schemes into deficit when they might otherwise have been in surplus.
Darren Philp, of the National Association of Pension Funds said: "Businesses are struggling with gaping deficits in their final-salary pension funds, and quantitative easing has made things much worse."
"We think QE has distorted the picture and that the deficits can be misleading.
"We have been calling on the government to help pension funds deal with the damaging effects of QE for a long time, and we are pleased that it has listened," her added.
Deborah Cooper, of the actuarial firm Mercer, warned that adding to the existing principles behind the negotiation of deficit reduction plans might be confusing.
"The proposed new objective to consider employer affordability needs to be considered against the regulator's existing objectives, which already conflict since it has to balance trustee actions, which are driven by trustee objectives and responsibilities, with protecting the Pension Protection Fund," she said.
"The proposed objective, whilst sensible in isolation, could send the regulator's head spinning and result in a very confused set of regulatory actions."
Michael O'Higgins, chairman of The Pensions Regulator said: "We welcome the wider debate that a transparent consultation will bring to these fundamental issues, the outcomes of which will need to be clearly understood and worked through."
"Whatever the outcome of the consultation, trustees will need to continue to act according to their fiduciary duties," he added.