Npower fined for abandoned calls by Ofcom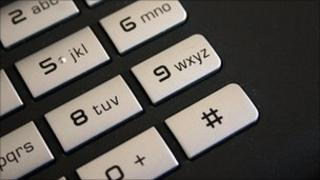 Energy company Npower has been fined for making abandoned calls - when residents answer to be greeted by a recorded message.
Regulator Ofcom found that Npower made these calls to 1,756 UK consumers over a seven-week period in early 2011.
It has imposed a fine of £60,000, after the company said it would compensate those affected with a £10 voucher.
Npower said that the cases were "isolated exceptions" and otherwise it had good controls in place.
Automatic calls
Call centres use automated dialling equipment to make dozens of calls at once, but these brought thousands of complaints from people who received repeated silent or abandoned calls when staff were unavailable.
Although the use of automated systems are not banned, companies have been told by Ofcom to employ such practices more carefully.
In February 2011, the maximum fine for regularly making these silent or abandoned calls was raised to £2m.
But Ofcom also conducted an investigation into calls made by Npower between 1 February and 21 March.
The regulator said that Npower's breach of the rules was "at the lower end of seriousness".
However, it also found that marketing content was played in 1,906 abandoned calls.
"Our rules are there to protect consumers from suffering annoyance, inconvenience or anxiety from abandoned calls," said Claudio Pollack, of Ofcom.
"Organisations using call centres must comply with the rules or face the consequences."
A spokesman for Npower said: "We are sorry that on eight occasions in 2011, we made a number of abandoned calls in breach of our obligations.
"It is our responsibility to ensure that we operate in accordance with Ofcom's rules. We have good controls in place and believe that these instances were isolated exceptions. However, we have addressed the issues raised by Ofcom, which it acknowledges."
Barclaycard received the biggest penalty for abandoned calls, allowed under the old rules, of £50,000 in September 2008.