Council tax on second and empty homes in Camden to rise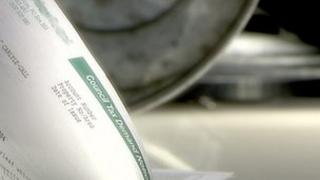 London's Camden council has announced plans to remove some council tax benefits currently enjoyed by owners of second and empty homes.
Camden will reduce the tax-free period on empty homes and remove the discount on empty properties.
It also proposes a one-month exemption for empty habitable homes instead of the current six months.
Camden says it is the first London council to propose the changes and will decide on implementing them in January.
"Camden has a severe shortage of housing, yet every year thousands of properties are left vacant by private landlords and second homes continue to enjoy a tax break," said councillor Theo Blackwell.
"We plan to use new powers to end these perks. We believe this is a fair and necessary measure in the light of further cuts by central government."
Following changes to government legislation, local councils have more flexibility to set council tax levels.
'Key priority'
Camden has proposed charging an extra 50% if homes are left empty for more than two years, and replacing the 12 month-exemption on empty, uninhabitable properties with a discount of 25%.
The 10% discount on second-home owners and and landlords of furnished properties would also be abolished.
"Bringing empty homes back into use is a key priority for Camden," the council said.
More than 6,700 homes would be subject to the changes, which would raise an extra £1.84m in revenue, it added.