Can car sharing eliminate San Francisco's traffic jams?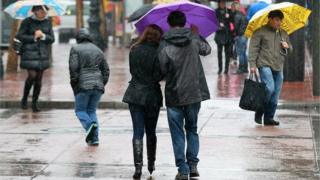 Rain can be persuasive, even in relatively balmy San Francisco.
It can make even hard-nosed city-types who prefer to walk or cycle everywhere dream of escaping the wet streets and instead take their journeys in dry and comfortable cars.
Now they can.
With a large and growing number of people here choosing not to own a car, German manufacturer BMW has decided to branch out into car-sharing services with a fleet of 70 cars spread around the city - initially in 14 locations, with a further 100 being added gradually.
"This is not an A-to-A service - it is A-to-B," says Richard Steinberg, chief executive of the DriveNow scheme, pointing out that members can pick up a car downtown for the half-hour drive to the airport for a mere $12 (£7.50), compared with about $40-50 in a taxi. Membership costs $39.
Whether that is possible in real life depends on traffic, of course, and that is far from predictable.
A mid-morning drive from Union Square down Highway 101 to the airport takes just 22 minutes, whereas driving back during the rush hour takes twice as long.
Cutting emissions
Most of the cars that are stuck in San Francisco's bumper-to-bumper traffic jams are spewing out all sorts of harmful emissions, such as carbon dioxide and nitrogen oxide.
But not DriveNow's BMW ActiveE plug-in cars.
"The entire fleet in San Francisco is electric," Mr Steinberg says.
Cutting emissions from cars in cities is central to the carmaker's idea - though not only by replacing petrol models with electric ones.
The DriveNow scheme is paired with a ParkNow scheme, which allows drivers to use their smartphones to book and pay for parking in a city that has just 448,000 parking places for its 505,000 cars, thus reducing the time they spend circling congested city streets searching for one.
The logic behind the two schemes is simple.
If drivers share rather than own cars, the overall number of vehicles in the city is reduced. Each car in a car sharing scheme results in 10 cars leaving the street, according to consultants Frost & Sullivan.
Shared cars that are actively used most of the day do not clog up parking places while on the move.
Cars that are directed quickly to vacant parking places have less of a negative impact on the city's congestion and air pollution.
Reduced congestion obviously makes driving more fun for those left on the road, which makes it easier to convince them to spend money on expensive cars.
"With the DriveNow scheme, people not yet ready to buy a car get to try a BMW product," says Mr Steinberg. "So perhaps, as their lifecycle changes and they want to buy one after all, they might want to put a BMW at the top of their wish list."
Phenomenal growth
Several other carmakers and other players within the motor industry are experimenting with similar schemes, for instance Daimler's Car2go scheme, which is operated in many cities around the world together with car rentals firm Europcar.
"More and more people who live in metropolitan areas don't want to own their own car any more," says Car2go spokesman Andreas Leo.
Indeed, in addition to car sharing, the industry is increasingly working on developing complex multi-transport solutions, such as monthly tickets that let people in cities mix and match public transport with bicycle-sharing schemes and car-sharing schemes, Mr Leo explains.
Rival rental cars firm Hertz operates a car-sharing scheme too and its international president Michel Taride firmly believes that "the rise of the smartphone and new forms of car mobility are forcing change at a rapid pace".
And Avis Budget is buying car-sharing firm Zipcar for $500m. "We envisage a future where car-sharing members outnumber car owners in major cities around the globe," says Zipcar's European president, Frerk-Malte Feller.
Franck Leveque, automotive and transportation analyst with consultants Frost & Sullivan, agrees with these views.
"Car sharing is growing at a pace we have not seen before," he says. "By 2020 we believe there will be 15 million members of car-sharing schemes in Europe alone, with 140,000 vehicles in operation."
Urban growth
BMW's DriveNow programme, and all its customers' schemes, are part of broader efforts across the world aimed at offering "flexible mobility solutions in cities", according to Ian Robertson, BMW management board member in charge of sales and marketing.
Currently, some 260 million people live in 30 megacities, whereas in the next 20-30 years some 70% of the world's population of some seven billion people will live in megacities, he explains.
"We will see a massive migration into megacities," he says. "That type of environment requires alternative forms of mobility and transportation."
In San Francisco, handing back the car to DriveNow is easy - simply pick one of its drop-off points, park and walk away. There are no forms to fill in, no time-consuming bureaucracy.
As such, the scheme simply works - though convincing vast numbers of people that it is a viable alternative to car ownership could prove difficult.
Frost & Sullivan's Mr Leveque is optimistic, however.
"Consumers are ready to change when the alternative is available," he says.