Pensions plans will cost jobs, says CBI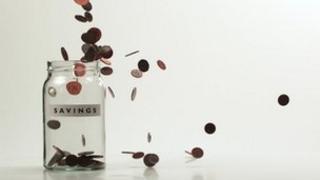 The CBI has renewed its attack on a European scheme aimed at strengthening pension finances - claiming it will lead to thousands of job cuts.
The proposals, first outlined by the European Commission in 2010, aim to make company pension schemes more robust if the firm goes bust.
But the CBI said the plans were "completely unnecessary" and would add billions to schemes' costs.
The UK government is continuing to press for the plans to be dropped.
Costs and jobs
One of the Commission's aims is to bring the solvency rules for occupational pension schemes in three years time in line with its so-called "Solvency 2" rules, which will be aimed at strengthening the finances of insurance companies.
This would mean that a company pension scheme would need to cover the full cost of pensions, in case the employer went bust. Normally, a scheme never has to cover the full cost of paying pensions all at once.
A study for the CBI by economic consultants Oxford Economics claimed that the changes could result in extra costs of £350bn over 10 years and 180,000 jobs could be lost.
"Imposing £350bn more costs on business would be a disaster for the economy and for pension saving," said CBI chief policy director Katja Hall.
"The long-term economic outlook is so fragile and uncertain that it is crazy to entertain proposals which would cost jobs and cut so deeply into our long-term growth and competitiveness.
"We have a tough regulatory system in this country, so these changes are completely unnecessary."
'Reckless'
The plans have been criticised by the National Association of Pension Funds (NAPF), the TUC, and the Institute of Chartered Accountants of England and Wales (ICAEW).
In June, Pensions Minister Steve Webb said the government remained "resolute" in its determination to fight off the Commission's plan and to make the European authorities "see sense".
He said the rules would be pointless and so onerous for employers that more schemes would simply be shut down altogether.
"I continue to meet senior Commission officials, to persuade them to rethink their reckless plans," he said.
The Commission said it had yet to make any firm legislative proposals.