FSA 'misgivings' over carbon credits investments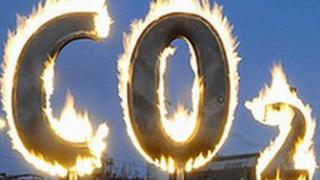 The City regulator says it has "deep misgivings" about high-pressure sales of carbon credit investments.
The average investor is spending £10,000, but the Financial Services Authority (FSA) is concerned that these people are failing to get any return.
A carbon credit is a permit giving a firm the right to emit a tonne (1,000kg) of carbon dioxide (CO2), and it can be traded for money.
The FSA has warned investors about 13 firms offering credits this year.
This was the same number as the whole of 2011. Some 78 enquiries into carbon credit firms were opened by the FSA last year, and another 77 were opened this year.
Sales tactics
Carbon credits are designed to combat climate change and cash paid for them is usually invested in environmentally friendly and ethically responsible projects. They can also be traded.
Investors are usually called out of the blue by salespeople promoting carbon credits, but contact can also come by email, post, word of mouth or at a seminar or exhibition.
They may be offered carbon credit certificates, or an opportunity to invest directly in a green scheme or project that generates carbon credits as a return on investment.
However, the FSA said that trading on carbon credit markets requires skill and experience.
Inexperienced investors were putting in an average of £10,000, the regulator said.
"We continue to have deep misgivings about carbon credits and have yet to see any convincing evidence that investors can make money from investing in them," said Jonathan Phelan, of the FSA.
"We are very interested to hear from anybody that has invested in carbon credits to understand how the market is working for them, how they were sold the investment, and whether or not it has actually made them any money."