Repeat payments not made clear, says OFT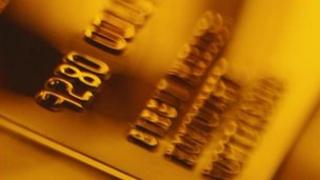 Many traders are failing to make clear to customers that they are being signed up to recurring payments, a watchdog has said.
Continuous payment authorities (CPAs), set up using a credit or debit card, allow businesses to take regular funds for subscriptions and the like.
But the Office of Fair Trading (OFT) said many consumers were unaware of cancellation rights.
It has outlined a series of principles that businesses should apply.
Warnings
CPAs are often used by payday loan providers, gyms, insurers, vehicle breakdown services, online dating, magazine companies and internet service providers. They are set up to allow the businesses to take regular automatic payments from customers' cards without authorisation for every payment.
Since November 2009, a customer can tell a bank to stop these payments being taken, without having to make the request to the business that receives the payments.
Consumer groups, and BBC Radio 4's Money Box programme have revealed how some High Street bank customers were being denied this right, and the Financial Ombudsman Service said it had seen a steady stream of complaints about CPAs.
Watchdog Consumer Focus also said that it was concerned that some businesses - notably some payday loan companies - had taken larger amounts than agreed with their customers.
Guidelines
Now, the OFT has said that a sweep of websites has revealed that not all traders made the details of CPAs clear.
It said companies must:
ensure all terms of CPAs are transparent
check that customers have given consent for a CPA, rather than assuming consent with an opt-out provision
provide adequate notice of any changes to a CPA, such as the amount or timings of payments
offer clear information to customers on how to cancel a CPA
Following the website sweep, it will contact 24 businesses to ensure they comply with these rules.
"Continuous payment authorities, used properly, provide convenience for consumers and clarity about their commitments," said Jason Freeman, of the OFT.
"However businesses must make clear to customers what they are signing up for, when payments will be taken, and how they can cancel. Where they do not, businesses face the risk of enforcement action."