LSE cleared by OFT to buy LCH Clearnet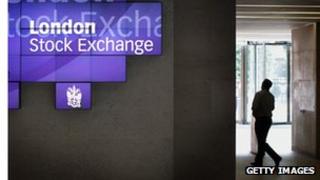 The UK's competition regulator has given the London Stock Exchange Group the go-ahead for its planned takeover of clearing house LCH Clearnet.
The proposed 600m euro (£487m) deal is unlikely to hurt rivals, said the Office of Fair Trading.
LCH Clearnet enables trading between two separate parties by insuring against losses even if one side of a deal defaults.
The LSE Group owns the London Stock Exchange and several trading platforms.
"Following a thorough investigation in which the OFT assessed the parties' ability and incentive to engage in foreclosure, the OFT concluded that there is no realistic prospect of competition concerns arising," a statement by the OFT said.
However, the deal is yet to be finalised, as the LSE Group is trying to renegotiate terms of an initial agreement made in April, prompted by new European rules that require clearing houses to hold more capital.
The deal would give LSE its own clearing house at a time when regulators are pushing for greater use of the facilities to protect the financial system.
The regulators are also keen to move more over-the-counter markets - which are largely unregulated - on to exchanges to ensure more transparency and mitigate the risks of default.