Small businesses see some positive signs for year ahead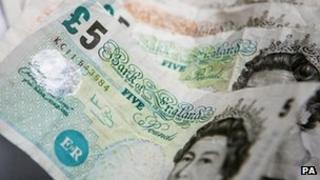 A survey of small firms has found confidence remains low, but this year promises to be a better one than the previous two years.
The Federation of Small Businesses (FSB) said 2012 had been tough, but 2013 looked to be brighter.
But it warned that business was not ready for the Universal Credit system, which will replace many state benefits.
This will mean that businesses have to tell the authorities immediately about any payroll changes.
It is being brought in to make PAYE deductions more accurate.
The FSB called this a "huge compliance burden" and said that many firms were not aware of the changes, which will come in in four months' time.
The previous two FSB surveys both found pessimism among small businesses.
Last year, the UK fell back into recession.
The FSB's national chairman, John Walker, said: "Confidence is still low, with many concerned about lack of demand and wider economic issues, but our members are heading into 2013 with more confidence than they did going into either 2011 or 2012."
He said, however, that it was early days and that the recovery would not be immediate: "The signs seem to be positive, but it's going to be a long road ahead, with some economists warning of a triple-dip recession and others [expressing] cautious optimism."
The FSB also criticised the banking industry for failing to help small businesses, saying less than 10% of small businesses said they had easy access to finance.