Concern over Federal Reserve's bond-buying programme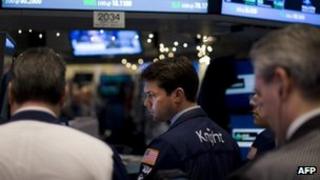 A number of senior figures at the Federal Reserve want the US central bank to stop or slow down its bond-buying programme "well before the end of 2013".
December minutes of its interest rate-setting Federal Open Market Committee (FOMC) showed that "several" of its 12 members made the call.
Their concerns are said to focus on the risk of higher inflation.
The Federal Reserve is spending up to $85bn (£53bn) a month on buying bonds.
After its December meeting, the FOMC announced that it would be purchasing both Treasury and mortgage bonds for an open-ended period.
This replaced an earlier bond-buying programme called Operation Twist, which expired at the end of 2012, and spent up to the same amount each month.
The aim of the bond-buying programme is to keep down long-term borrowing costs in the US.
The released minutes said: "Several [officials] thought that it would probably be appropriate to slow or to stop purchases well before the end of 2013, citing concerns about financial stability or the size of the balance sheet."
Analyst Omer Esiner, chief market analyst at Commonwealth Foreign Exchange in Washington, said the revelation was "somewhat surprising".
The Federal Reserve announced immediately following December's FOMC meeting that it would be keeping US interest rates near zero until the country's unemployment rate had fallen to 6.5%. It currently stands at 7.7%.