Christmas causes missed rent, says LSL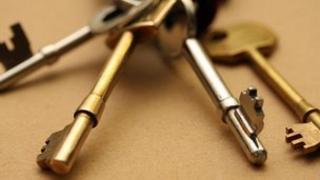 Rent arrears hit their highest level for nearly a year in December as Christmas took its toll on tenants' finances, a survey has suggested.
The total amount of late or unpaid rent in England and Wales stood at £326m, according to LSL Property Services.
This was up from £241m in November, represented 10.1% of all rent, and was the highest level since January 2012, it said.
However, the average cost of renting a home fell by 0.9% to £734 a month.
This was the second monthly fall in a row and took rental costs to the level seen in August.
This was led by decreases of 1.7% between November and December in the East and North East of England.
However, David Newnes, director of LSL, which owns Reeds Rains and Your Move, said that the falling costs would not last.
"Rents may have returned to August levels but it is a seasonal blip rather than an about-turn in the market," he said.
"Tenants were in a stronger bargaining position as landlords reduced rents to fill empty properties in the slower winter months, yet the underlying weakness in the mortgage market will mean competition will heat up once more."
He added that the increase in unpaid rent was typical of the festive period.
"December always sees a step backwards, and last month was no exception. In the absence of real salary increases in 2012, the additional burden of higher rents was met by tenants cutting back on other essentials," he said.
"But over December, the month's extra spending has led to many more falling behind again. In the longer term, with rents likely to rise, falling arrears will be tied to the labour market moving forwards, rather than retreating."