AT&T takes $10bn pensions charge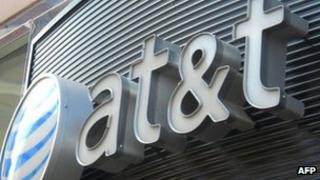 US telecoms giant AT&T will put aside $10bn (£6.25bn) in the fourth quarter to cover pension fund losses due to lower-than-expected interest rates.
The one-off cost, or write-down, relates to an actuarial loss of about $12bn. However, this was partially offset by an asset gain of $1.9bn.
AT&T said the pension loss would not affect operating results or margins.
But it warned that its operating income would be reduced by $175m due to Hurricane Sandy and other storms.
Its results will also be hurt by high smartphone costs, the company said.
Smartphone sales of a record 10.2 million in the quarter were better than expected, but because AT&T pays a significant subsidy on each smartphone it sells, high sales put pressure on its profit margins.
The company is due to release its fourth-quarter results on 24 January.