Irish HMV staff end their sit in after being told they will be paid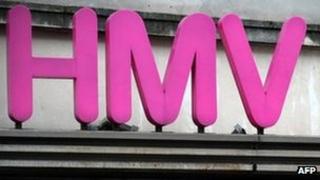 Staff at two HMV shops in the Republic of Ireland have ended their sit-in protests after receiving assurances that they will be paid.
The music and DVD firm's operation in the Republic is in receivership. As a result its 16 shops have closed.
The staff in Limerick have now been told by the receiver Deloitte they will be paid what they are owed.
HMV's main UK business, including 10 stores in Northern Ireland, is continuing to trade in administration.
The retailer has 223 UK stores in total, and a workforce of about 4,000.
HMV's administrator, accountancy group Deloitte, said it would try to sell the Irish shops.
Deloitte, which has also been appointed receiver of HMV's business in the Republic of Ireland, said that the 16 store closures followed "a request from the directors [of HMV]" to close down the Irish operation.
"All efforts will be made by the receiver to secure a purchaser for the [Irish] stores," added Deloitte.
HMV's main UK business went into administration on Tuesday. It had struggled for a number of years against growing competition from online rivals, supermarkets, and illegal downloads.
Under administration, a company can continue to operate, with the aim of securing a deal with its creditors and securing its future as a going concern.
Receivership, by contrast, is a process started by a company's bank, or other creditor, who has lost confidence in a firm's ability to repay its debts. Receivers are appointed to the company in question, with the aim of selling assets so the creditors can recover their money, or some of it.