Davos 2013: Business leaders 'see no growth'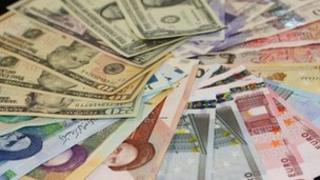 More than half of chief executives (CEOs) in a new survey have predicted the global economy will continue on its current path of minimal growth in 2013.
In PwC's annual global CEO survey, 52% predicted no change, 28% foresaw further decline and 18% expected an improvement.
It is still an improvement from last year when 48% predicted a decline.
The research came from interviews conducted with 1,330 chief executives in 68 countries.
It was released at the start of the World Economic Forum in the Swiss ski resort of Davos.
"Chief executives believe that we are in for another year with a global economy that is reluctant to recover," Dennis Nally, chief executive of PwC International, said at the launch.
"Risks that were once viewed as improbable are now the norm."
The business leaders were more upbeat about the growth of their own companies, with 36% of them very confident about growth prospects in 2013.
But that was down from 40% at the same time last year.
They were also asked what issues worried them the most and top of the list was uncertainty about growth, which 81% of them cited.
Next came governments' responses to the deficit, which worried 71%, followed by over-regulation at 69%.
Mr Nally was also asked for his thoughts ahead of UK Prime Minister David Cameron's key speech about Europe on Wednesday.
He said that Britain changing its position in Europe would be "one more disruption" that businesses could do without.