Mortgage choice 'still limited', Moneyfacts data shows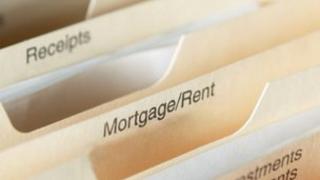 Mortgage customers able to offer a deposit of 25% of a home's value have the widest choice of home loans, research has suggested.
The data, from financial information service Moneyfacts, showed that there were 831 mortgage products on the UK market at this level.
Those who are unable to offer a deposit of more than 10% of a homes value still had a very limited choice.
This includes a number of first-time buyers unable to save large amounts.
Just 84 products require a deposit of 5% of a property's value.
Last week, the Nationwide Building Society said that the lack of first-time buyers was a "cause for concern".
It said that there were 20,000 first-time buyers a month now, compared with 32,000 before the financial crisis.