Virgin Media in talks with John Malone's Liberty Global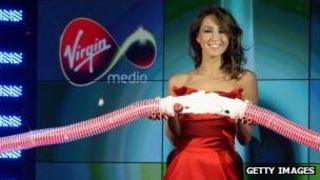 US billionaire John Malone's cable group, Liberty Global, is in talks with Virgin Media about a possible deal with the UK cable company.
Virgin Media confirmed the two are discussing a "possible transaction".
The Financial Times reported that Liberty plans a potential takeover of Virgin Media, creating the UK's second biggest pay-TV business after BSkyB.
A deal would pitch Mr Malone in direct competition with Rupert Murdoch, whose media empire owns 39% of BSkyB.
The two men's business interests clashed a decade ago, when Mr Murdoch's News Corp and Liberty Media vied for control of DirecTV Group, the largest US satellite TV broadcaster.
Virgin Media said in a statement that it "confirms that it is in discussions with Liberty Global, a leading international cable company, concerning a possible transaction."
BSkyB leads the UK pay-TV market with 10.7 million customers compared with Virgin Media's 4.9 million.
Virgin Media's main listing is in the US on the Nasdaq tech stock exchange, where its shares jumped 17.9% on Tuesday. In London, BSkyB shares fell 0.9%.
The firm was created from the merger of NTL and Telewest, and Sir Richard Branson's Virgin Mobile.
Sir Richard has a 2% stake in the company, which has a 30-year brand licensing agreement with his Virgin Group.