New York Times profits buoyed by online subscriptions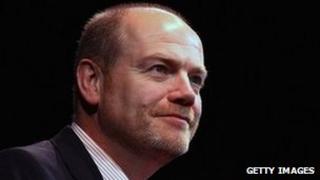 Profits at the New York Times have tripled, as a surge in online subscriptions more than offset weak demand for advertising space.
The US newspaper, which introduced a paywall on its website almost two years ago, said online subscribers rose 13% over the last three months.
Subscriptions beat advertising revenues for the first time in its history.
Net income in the last quarter of 2012 at the highbrow newspaper was $177m (£112m), up from $59m a year ago.
The results were also flattered by a $164m windfall from its sale of jobs search engine Indeed.com late last year, and the fact that the 2012 quarter contained an additional week.
The strong quarter helped push the newspaper group, which also owns the International Herald Tribune, back into a full-year profit for 2012 of $133m, compared with a 2011 loss of $40m.
"For the first time in our history, annual circulation revenues surpassed those from advertising," said chief executive Mark Thompson, who joined the company in August, having previously been director general of the BBC since 2004.
"By contrast, the advertising environment remained challenging in the fourth quarter."
Advertising revenues were down 8% from a year earlier, adjusting for the additional week in the 2012 quarter, with both print and online advertising suffering.
The New York Times is not the only one to suffer from a fall-off in advertising. Time Warner and Gannett, owner of popular tabloid USA Today, reported the same problem in their quarterly results released this week.
Markets focused on the 16% rise in subscriptions revenues. Subscriptions made up 48% of the company's total revenues in 2012, compared with 45% for advertising.
The newspaper's share price jumped 15% in morning trading on Wall Street, before later falling back to be up just 4.5% by mid-afternoon.