BMW sees 'most successful year' in its history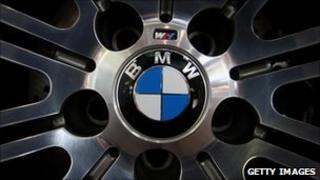 BMW Group said 2012 was the best year in its history after the German company posted a rise in profits and revenue.
The owner of the Mini and Rolls-Royce marques saw pre-tax profits rise 5.9% to 7.82bn euros (£6.76bn), on revenues up 11.7% to a record of 76.8bn euros.
The carmaker said total group sales in 2012 were 1.84 million vehicles, an increase of 10.6% on 2011.
BMW chairman Norbert Reithofer said: "The past year has been the most successful year in BMW history."
He said in a statement: "We have achieved or surpassed all of our targets for 2012 in the face of very challenging market conditions.
"We are again targeting further sales volume growth worldwide in 2013 and hence a new record level for deliveries. However, economic conditions are likely to remain challenging in many markets."
The increase in profits and revenues was helped by a boost in Asian sales.
Sales volume in Asia jumped by 31.4% to 493,393 units, including 327,341 BMW and Mini cars sold in China. It was the first time that BMW sold more than 300,000 vehicles in China in a single year. In Japan, the number of cars sold rose 19% to 56,701 vehicles.
Worldwide Mini sales broke the 300,000 threshold for the first time in a single year, with the number of cars sold up by 5.8% to 301,526 units.
Rolls-Royce sales rose 1% during the year to 3,575 vehicles, up from 3,538 in 2011.