Does SSE fine match the offence?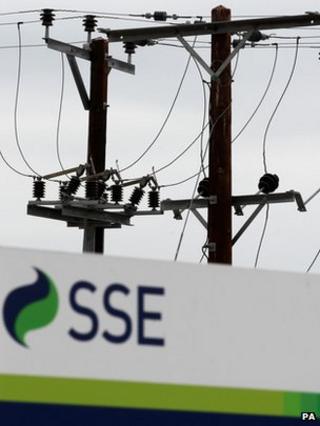 In any competitive market where prices are opaque and difficult to understand, there will be mis-selling.
So it is perhaps not surprising that a big power provider, SSE, has today been fined a record £10.5m for what the energy regulator Ofgem calls "numerous breaches of its obligations relating to telephone, in-store and doorstep sales activities".
These breaches included misleading customers about the size of bills they would receive and about tariffs offered by rivals.
Ofgem says that there were "failures at all stages of SSE's sales processes, from the opening lines on the doorstep, in-store or over the phone, through to the confirmation process which follows a sale".
It is unedifying stuff.
That said, given that historically most power companies have offered a dizzying and confusing number of different packages and tariffs for gas and electricity, some would argue that the whole business of marketing power is a mis-selling racket. And that's why attempts by the regulator to introduce greater simplicity and transparency into pricing have been widely welcomed.
So what is perhaps most shocking in Ofgem's report is the disclosure that "the people employed to do the main auditing of doorstep sales received a commission on sales and therefore had a financial interest in not reporting misbehaviour".
The idea that the internal watchdogs had an incentive to turn the Nelsonian eye on sales people is an interesting approach to governance.
To be clear, SSE says it has learned its lesson - and unlike many companies publicly spanked by a regulator in this way, it was prepared to answer for its sins on Radio 4's Today Programme this morning (so that's a big hello to our banks, which don't yet have the confidence of an SSE to look their customers in the eye, as it were).
Squeezed bonuses
Its corporate affairs director Alan Young said that compliance monitoring was now an independent operation within SSE, and that the company was guaranteeing to reimburse customers made worse-off by switching to it.
Doorstep selling by SSE was now history, he added.
That said, no heads have rolled among SSE's senior executive team - although their bonuses have been squeezed, Mr Young said.
So here's a question: does the punishment match abuses which went on for up to three years?
On the one hand, the £10.5m - which goes to the Treasury - may be greater than the consumer detriment proved by Ofgem.
On the other, that fine is 0.5% of the cash generated year-in and year-out by SSE. For a company of SSE's size and stability, it is a financial gnat bite.