UK service sector sees 'solid' growth, PMI survey shows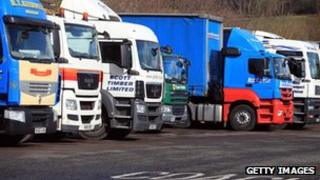 The UK's service sector grew at its fastest pace for seven months in March, according to a closely watched survey.
The Markit/CIP purchasing managers' index (PMI) for the sector rose to 52.4 last month from 51.8 in February, with growth described as "solid". A figure above 50 indicates expansion.
Markit said the growth may have helped the UK economy to avoid falling back into recession.
The service sector accounts for about three-quarters of UK economic activity.
The UK economy contracted by 0.3% in the final three months of 2012, and if it shrinks in the first quarter of this year, the UK will enter its third recession in five years.
"The government and Bank of England will breathe sighs of relief in seeing signs of a gathering upturn in the service sector during March, which looks set to have helped the UK avoid a triple-dip recession by the narrowest of margins," said Chris Williamson, chief economist at Markit.
"Business activity grew in March at the fastest rate since the Olympics-related upturn seen last August, providing a much needed boost to the economy in the first quarter after disappointing surveys for the smaller manufacturing and construction sectors."
PMI surveys for the manufacturing and construction sectors showed both areas had continued to contract last month.
And analysts warned that there was no guarantee that growth in the service sector would be enough to avoid a recession.
"A so-called triple-dip recession is still hanging in the balance," said Martin Beck at Capital Economics.
"A weighted average of the three [PMI] surveys suggests that the economy may still only have flatlined in the quarter."
Following the latest meeting of its monetary policy committee, the Bank of England kept its programme of quantitative easing (QE) unchanged at £375bn and held interest rates at 0.5%.